Do you know anything about Chandigarh University? Looking for the queries like the way to contact? What's the telephone number or email id of Chandigarh University? Examine this article for the appropriate answer.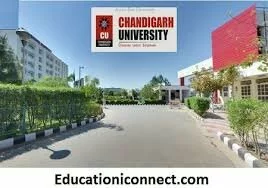 Chandigarh University offers Engineering Programs, Business Management, Animation & Multimedia, Teachers Training & Research, Basic Science, Computing, Hotel Management & Tourism, Bio & Pharma Sciences for Under-Graduate and Post-Graduate. They also offers Doctorate educational programs to the students.
The university is located at Greater Mohali and has been re-cognized under UGC. In year 1994 this private university was established. The Chancellor and Vice-Chancellor of CU are Sh. Satnam Singh Sandhu and Dr. R. S. Bawa.
Chandigarh University Contact Details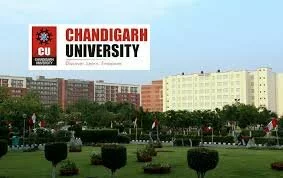 Chandigarh University Campus Address : NH-95, Chandigarh-Ludhiana Highway, Mohali, Punjab, India
Chandigarh University Head Office Address : SCO-223 First Floor, Sector – 36 D, Chandigarh – 160036
Chandigarh University Toll Free Helpline Number : 1800 200 0025
Chandigarh University Phone Numbers :
Queries
Mobile Numbers
Land Line Numbers
General Helpline
+91-99159-99223
+91-172-3014960
Admissions Helpline
+91-9915999223
+91-8146651550
+91-160-3044444
International Admissions Helpline
+91-8968032222
+91-9501900888
Chandigarh University Office Email IDs :
Chandigarh University Official Website : www.cuchd.in
These details will help you out in contact the main campus as well as head office of Chandigarh University.
Must Check : JNU Contact Address
Chandigarh University Admission Offices
Location
Address
Phone Number
Jammu
City Palace Road, Opp. Fire Station,Kachhi Chawni, Jammu (J&K)
+91-94192-21148
+91-19125-20596
Palampur
Shop No. 5, Mittar Mandal Complex, Opp.Surbhi Hotel, Scandal Point, Palampur
+91-86268-84488
+91-81466-51519
Mandi
Opp. Bank Of India ATM, Moti Bazar, Mandi, Himachal Pradesh
+91-88947-07973
+91-81466-51519
Hamirpur
City Tower,Shop no.1,F.F., Near Canara Bank, Hamirpur (HP)
+91-97362-96458
+91-81466-51519
Bathinda
Guru Nanak Complex, 100 Feet Road, Near Ghode Wala Chowk, Bathinda (Punjab)
+91-81466-76296
+91-99159-99224
Dehradun
Shiva Palace, 2nd Floor,57/19,Rajpur Road, Opposite Sectriatate, Dehradun
+91-80065-41222
+91-99159-99224
Hydrabad
Reliable Business Center, Off.Unit No.6, 2nd Floor, Above ICICI Bank, Himayat Nagar, Hyderabad. Andhra Pradesh
+91-95534-33789
+91-99159-99224
Patna
Shop No 115, 1st floor, Maa Bhagwati complex, Boring Road Crossing, Patna (Bihar)
+91-87977-76771
+91-99159-99224
Karnal
SCO 148 Urban State, Sector 13, Karnal Near OPS Vidya Mandir , Sr Sec School, Karnal
+91-83989-33594
+91-99159-99224
Jaipur
105 1st Floor Above Mobile Store, Apex Mall,Tonk Road, Jaipur (Rajasthan)
+91-99159-99223
+91-99159-99224
Ranchi
Le-Desire Complex, Opp. Hari Om Tower Shop No. 06, 3rd floor, Thana Lalpur, District Ranchi (Jharkhand)
+91-95906-22445
+91-99159-99224
Lucknow
D-422, Sahara Plaza, Near Patrakpuram Crossing, Gomti Nagar, Lucknow
+91-90263-78040
+91-99159-99224
Delhi
30, Basement,Central Market, Punjabi Bagh West, New Delhi
+91-85859-00548
+91-99159-99224
Guwahati
2nd Floor,Divine Plaza,Opposite Sectriatate, G.S.Road, Guwahati
+91-88118-25181
+91-99159-99224
Shimla
Arpit Apartment,Old Chesterteon No-1, Tolland, Opp. Forest Head Office, Shimla
+91-98169-84848
+91-99159-99224
These are the outstation offices which will provide you information and support related to admissions in Chandigarh University. Location wise address and phone number of branch offices are available on the above table.
General Inquiries : www.cuchd.in/contact/general_query.aspx
If you have any kind of general inquiries using the online method. Then it will be so easy to share it using this page.